ENERMAX is a well-versed name when it comes to computer hardware manufacturing. The Taiwanese company has announced its latest lineup for some of the most powerful PSUs including flagship PSUs with over 80 PLUS Titanium certification. The 1ST Titanium-rated lineup by ENERMAX includes MaxTytan 750W and 800W. The tag line of ENERMAX goes like:
Power, Innovation, and Design
MaxTytan PSUs
Both the MaxTytan PSUs have the DFR self-cleaning function and are embedded with D.F. switch. To activate the DFR self-cleaning function anytime during operation, just use the push button present on the chassis. What makes these PSUs unique is the fanless mode before 55% of system load (at 25°C ambient). This helps the PSUs to achieve a nearly 0db experience and lets you work with complete peace of mind.
SLEEMAX Cables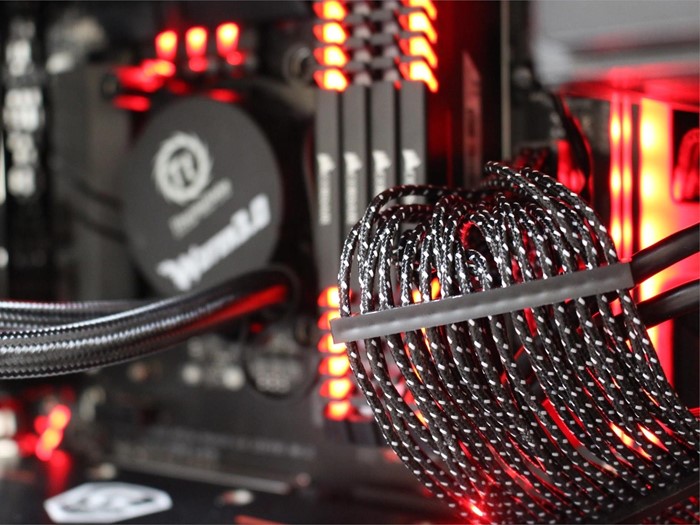 As the most interesting feature of the PSUs, the MaxTytan 750 and 800 come with premium sleeved SLEEMAX cables. This gives a very smooth and elegant texture to it. Moreover, the ENERMAX DFR Tech. allows the fan to spin even in the reverse direction. This helps to keep the fan clean from dust. Both MaxTytan 750W and 800W have the capability of delivering up to 94% extreme efficiency (@ 50% load), compliant with 80 PLUS Titanium efficiency requirement.